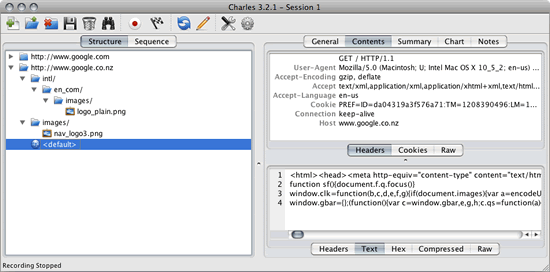 Version History
Version 3.6.5
Major bug fixes:
Java 1.7 now supported. Corrects slow startup and hung responses bugs.
Java 1.7 bad certificate error workaround for sites that use now disabled algorithms (ie. MD2withRSA)
Windows: Fix launching Charles by opening a file
SSL empty requests regression from 3.6.4 fixed
SSL now records the correct remote address details
SSL errors now more consistently displayed in the browser
Authentication header viewer can now recover from slightly oddly formatted headers
Closed connections regression from 3.6.4 fixed
Other changes:
Double-clicking a request no longer switches Structure and Sequence view. I did this too many times accidentally. The contextual menu now has an option to switch.